The Best Animal-Friendly Pet Accessories, as Voted by PETA – Best Accessories for Dogs and Cats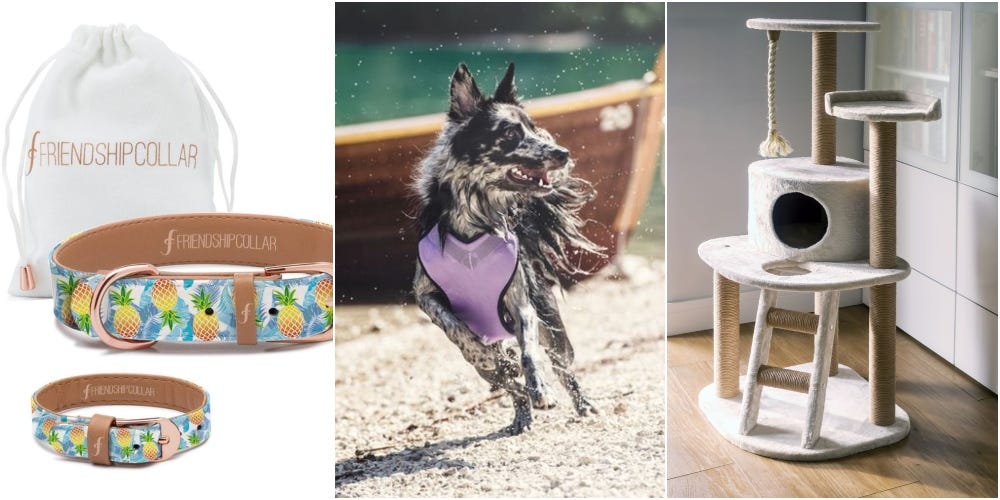 Wool-free beds, leather-free collars, and meat-free treats — pet owners looking for animal-friendly accessories are in luck because PETA just crowned the winners of its first-ever Companion Animal Awards. And they revealed the winners to Countryliving.com/uk before everyone !
The animal rights charity has rounded up the best collars, leashes, beds and toys for dogs and cats. Each is 100% free of animal-derived materials like leather and wool, and meat-based ingredients. Perfect if you are looking to spoil your pooch or kitty in an ethical way.
PETA's full list of winners includes high street stores like Argos, alongside designer favorites like Alessi and Barbour. There are even new names to know, like Hurtta, Weaver Green and Noggins & Binkles.
"PETA's Companion-Animal Awards are intended to celebrate the high-quality, ethical products that compassionate dog and cat sitters want for their beloved family members," said PETA Director Elisa Allen.
"All of our winners' wonderful products are free of animal-derived materials and ingredients, so they're as good for sheep and cows as they are for dogs and cats."
2018 PETA Pet Awards Winners
Best Cat Scratcher: Argos' Petface House Scratcher BUY NOW, £69.99
Best bowl: Alessi Lula Dog Bowl BUY NOW, £53
Best Dog Coat: Barbour Dog Coat BUY NOW, £49.95
Best ID Tags: Noggins & Binkles SHOP NOW, from £12
Best Dog Collar: Friendship Collar's Pine-ing For You Collar BUY NOW, £25
Best Harness: Hurtta Cooling Harness SHOP NOW
The best dog leash: Laura Zabo's Top Dog Dog Leash BUY NOW, £22
Best dog bed: Weaver Green Kasbah Smoke Floor Cushion BUY NOW, £185
Best dog toy: The Smart Dogs Wheel of Fortune BUY NOW, £35.99
The best dog treats: Benevo's Pawtato Sticks with Spinach and Kale BUY NOW, £1.99
Best shampoo: Ethical Pets Rascal Shampoo Bar BUY NOW, £6.95
Best cat bed: The Meyou Paris Cat Ball BUY NOW, £184
Best cat bowl: Beco Pets Beco Cat Bowl BUY NOW, £3.99
Best Cat Toy: Fetch's Catit 2.0 Super Circuit BUY NOW, £18.79
This content is created and maintained by a third party, and uploaded to this page to help users provide their email addresses. You may be able to find more information about this and similar content on piano.io