A lawyer sells 'shito', a nurse sells clothes to survive the current economic situation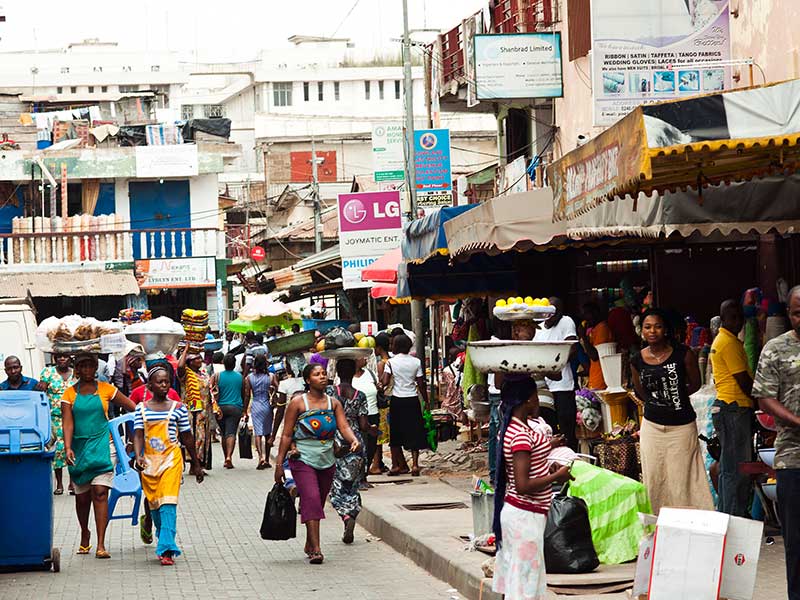 Awo is a local lawyer who sells shito and fruit juices on the side to live more comfortably in Kumasi.
The lawyer revealed that she uses her skills to ensure financial freedom and independence in a situation of economic crisis.
She told the host to Luv in the morningon Luv FMDavid Akuetteh that despite earning enough money as a lawyer, her ambition is to give her children a better life.
"I sell Shito and fruit juice because it empowers and satisfies me to create anything I want. Also, I appreciate the income it brings," Awo said.
Awo says there is no point for Ghanaians to sit idly by and rely on government help during economic hardship.
"Being a lawyer taught me that in difficult times, only you can help yourself," she said. "It may sound insensitive, but young people unemployed at home are lazy because they have to take what they have, even if it's next to nothing, and help themselves."
She noted that her products are approved by the Food and Drug Authority (FDA) and that social media is her primary marketing platform.
"Social media has advantages in addition to disadvantages, as my business has shown," Awo said. "I also rely on word of mouth from my friends and family."
Starting small, Awo now employs other people due to her busy schedule.
Priscilla, another guest on the show, shared that she ran a sewing business in addition to being a nurse.
"I've always had a passion for sewing and started learning from my aunt and through YouTube tutorials while I was still in school," she said.
Priscilla said her co-workers liked the clothes she sewed for herself and started paying her to sew them.
"I started sewing for myself and now I get contracts to sew for other people and even businesses. Soon I would like to hire some help as the business is growing beyond of my schedule," she said.
Local entrepreneur and business development consultant, Tony Donkor, who is also the founder of the Believe in Ghana (BIG) project, believes that it is unwise for people to rely on just one source of income in the current economic situation.
"I became unemployed in 2014 and stayed home for two years because I didn't have adaptable creative skills," he said. "It is all too common in Ghana for people to put their destiny in the hands of others rather than realizing that the solution to their problem is within themselves."
Donkor mentioned that the BIG project aims to teach unemployed and disadvantaged people valuable skills that can help them earn a living.
He added that the BIG project even offers promising participants interest-free seed capital to start their business.
Donkor stressed that it is essential to have creative skills, regardless of one's economic situation.
"Creative skills allow you to combine your passion with your time," he said. "With today's economy being so unpredictable, no matter who you are, you need to have something to lean on."
Dr Jones Opoku-Ware, a senior lecturer in the Department of Sociology at Kwame Nkrumah University of Science and Technology (KNUST), said he works as a decorator in addition to being an educator.
"I started out by decorating my house to be more comfortable, but focusing on sticking to a budget," he said. "Then I decorated my office at KNUST, which impressed my colleagues."
Dr. Opoku-Ware revealed that he has since decorated the offices of several colleagues and is now routinely engaged in decorating spaces.
A Kumasi-based economist, Evans Nunoo, explained that creative skills come in two forms: cognitive and physical.
"Cognitive skills relate to your knowledge and mental capacity, while physical skills cover the creative aspect, what you can do with your hands," he said. "The key is to build a bridge between them to achieve commercial success."
Nunoo, who is also CEO of DE-ALPHA Project Limited, a business and management consultancy, pointed out that starting a side business can be as easy as marketing your hobby.
"I love dogs, so I capitalized on that," he said. "I now import and sell pet products."
He commented on the importance of being proactive, especially at the present time, as he predicts things will get more complicated in the future.
Mr. Nunoo and Mr. Donkor agreed that it is unwise for people to get distracted by the opinions of others in their economic activities, because putting food on the table is more important than pleasing others.
Awo, the lawyer who sells shito and fruit juice, implies that her colleagues are criticizing her for her side business.
"People have a lot to say about my success," she said.
"At the end of the day, it's me who lives comfortably."